If you thought the last level was short, wait to see this one.
Head through the open door. The ship is sinking so the idea is to get to the surface as soon as possible.
You'll notice the ship is .. rolling pretty much so hurry up and dodge the dropping luggage.
Use shift to sprint as much as you can and when you see the danger slow motion, just jump to the right. The ship will roll 90 degrees .. which is quite awesome.
Get to the end of the hall and use the ledge on the left side to climb up. Jump from one ledge to another (usually pipes or metal edges).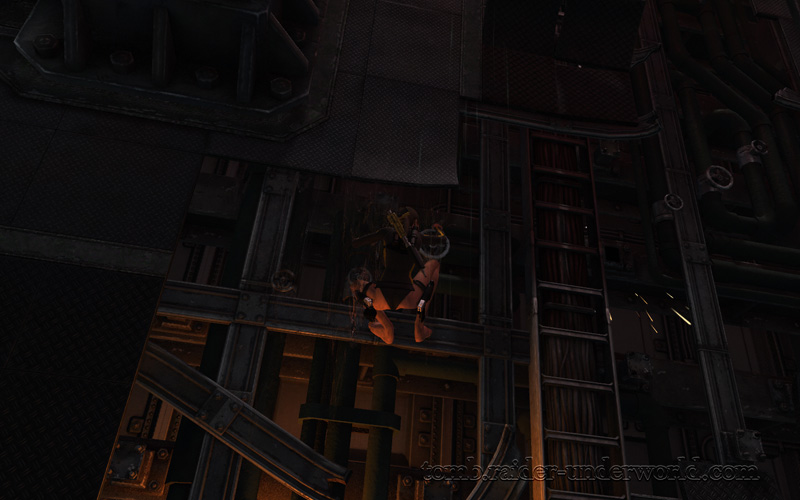 You just need to find the path on where to climb up, but usually it's quite easy to spot.
You should get quite easily all the way up .. and ready to kick some ass to get the artifact back.
Yup. That's the end of the level. No, really.
Never mess with Lara!
« God of Thunder | Remnants »