This level is pretty straight forward ... just kill everything that moves. Makes you think it's a shooter, but still, it can be lots of fun. Remember that you can also get close to those buggers and use E to perform some deadly hand-to-hand karate moves.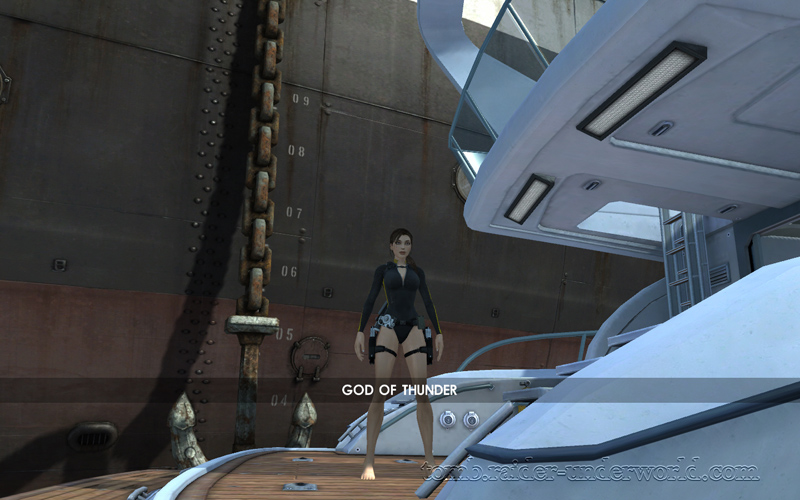 Use the anchor to climb up the big ship.
You'll find a health pack just as you climb, pick it up, you will surely need it this level.
And next just look for any enemies and .. kill them.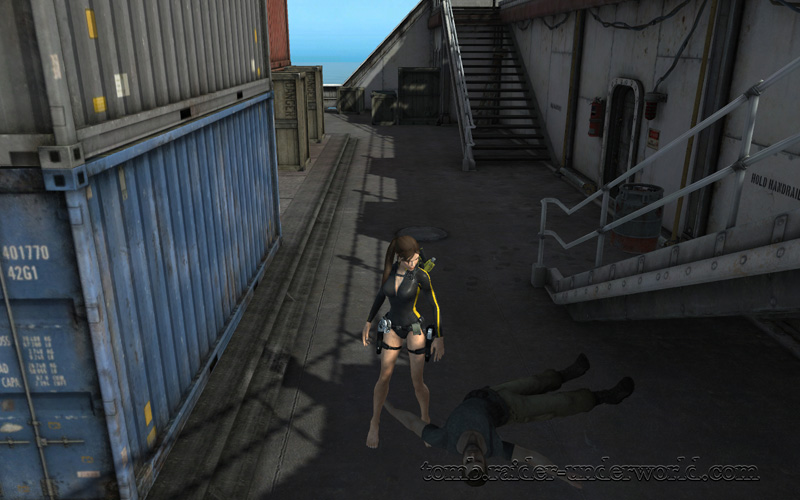 When you're done with the guys on the bottom level, you need to climb upstairs. Use the containers for that.
Un the upper level you'll find .. you guessed it, even more folks to kill. Yay?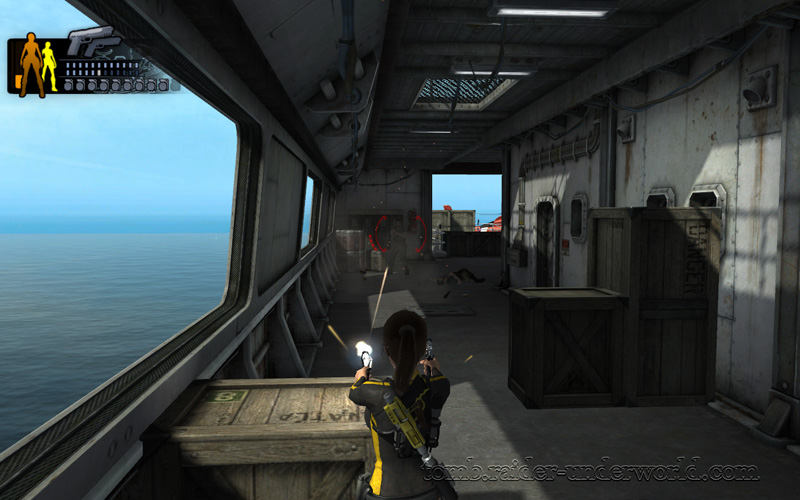 Just keep your eyes on the health bar too and press V to use a health pack from time to time and you should be fine.
When you're done killing those folks as well head to the back where you'll find ... yet more to kill.
When those are dead too enjoy the helicopter view and go downstairs (yes, I know it's confusing) to the engine room. It's on the left side with the helicopters. Don't forget to take pictures with the helis.
After some .. even more killing, you'll meet the badass soldier who tried to kill you before. Nice cinematic too.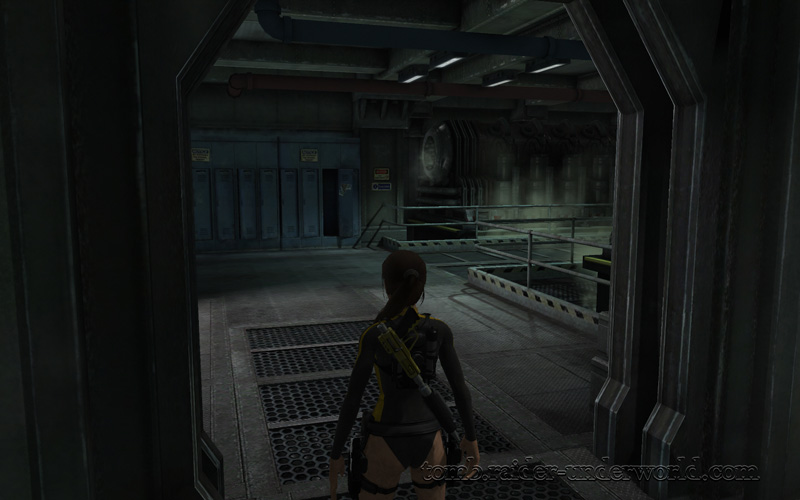 Yeah, we all know Lara has an awesome ass.
Nice cinematic effects too.
A bit of running along some corridors ... at least it's a break from killing.
Aaaaand that's the end for this level. I wonder if it took you more than 5 minutes to finish it.
Surprise! Our old friend Natla is back. She sure is hard to kill.