Keep in mind that this is a very long level, so be patient and you will get through it.
First of all, insert the crocodile head item into the empty hole. Now you can turn the two handles to move the disks.
Move the inner one a bit until you have the middle sign close to the center, it doesn't need to be perfect, just close enough. You should use the outer one then, this way you move the inner circle away from the other two so you can move that one alone. The goal is to put all three in a row, so align the small circle sign with the middle one, again, it doesn't need to be perfect since you will have to move all three once more so they only need to be in row in the FINAL position. Also keep in mind they don't move with the same speed since the wheels have different diameter. You can do this by trial and error, usually 3-4 moves are enough. Use the outer handle and once you have them aligned half of the stadium will move.
Get outside, kill the bugger panther and pick up the artifact from the nearby jar.
Get on the bike and keep going until you get to an intersection. Pick the left turn (the opposite to the stadium entrance). You'll get to some more ruins and some soldiers fighting with some panthers. Kill them all.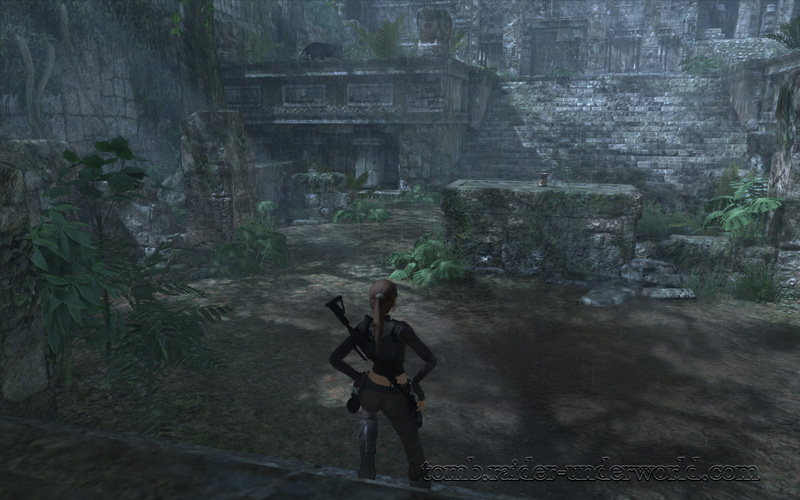 There are a few artifacts and quite a few health packs around, pick as many as you can.
When you're done with killing go to the nearby pillars. Use the lower ledge to get to the nearby pole and REMOVE it from there.
Insert it into the nearby hole and use it to get higher.
The goal is to get inside the building, so .. follow the ledges.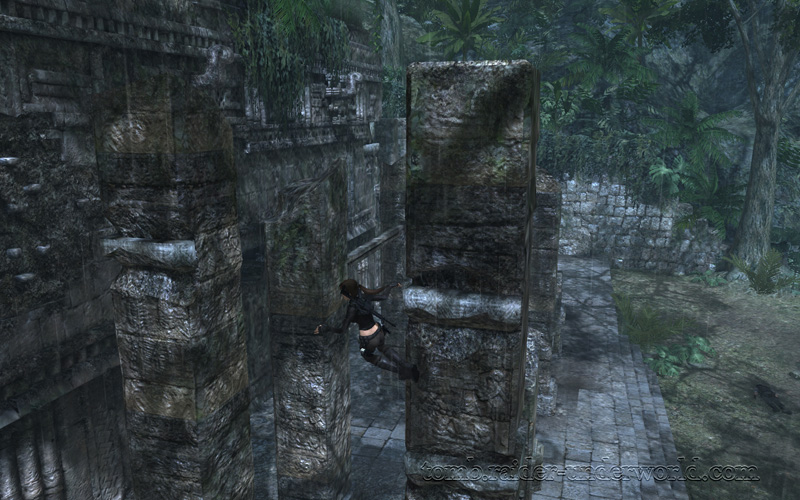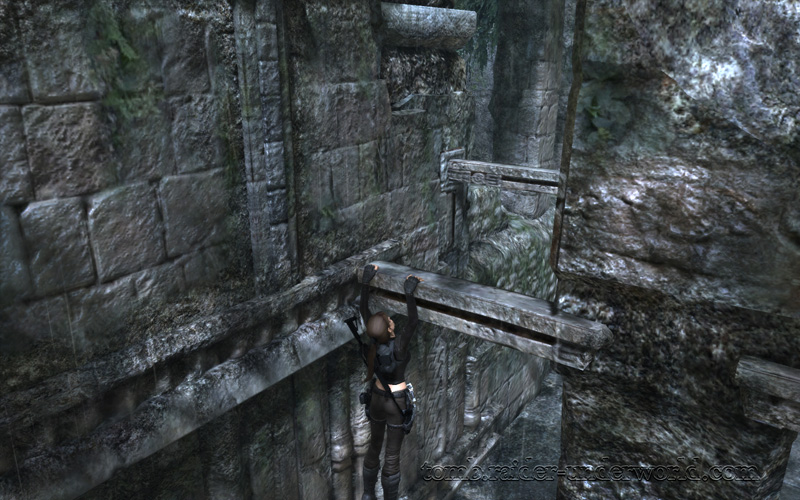 Once you get to the top pick up the artifact hiding in a jar.
Continue on your path using the poles in the pillar nearby.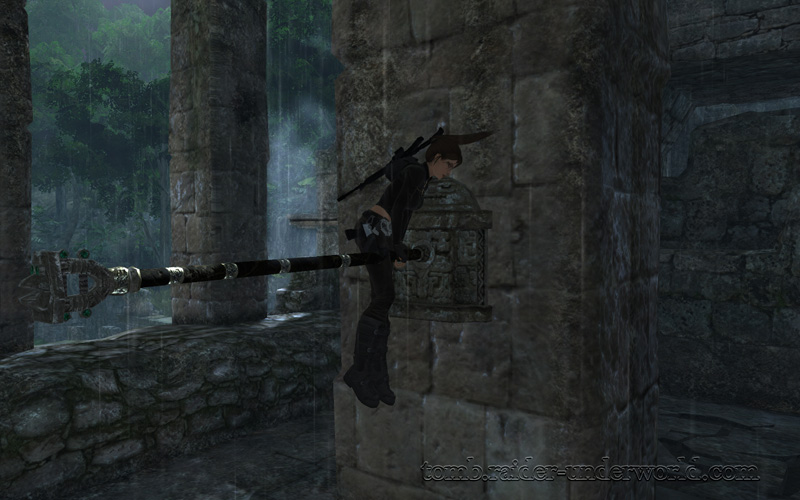 And now you're FINALLY on top.
Use the grapple to get down (yeah, I know it sounds stupid, but hey, that's on the other side of the wall).
An artifact is nearby too.
Get back up (on the other side of the room - I know, it's a confusing level).
Pick up the artifact from up there too.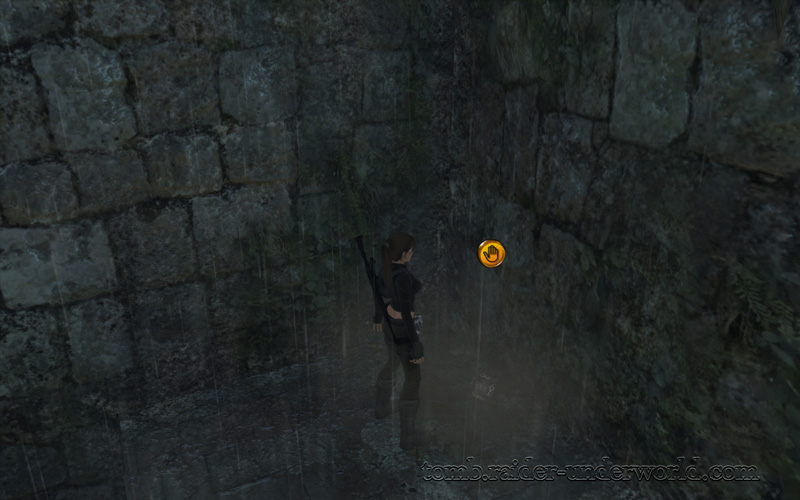 Use the grapple on the ring on the other side, move to the right and press E. This will make the large rock in the middle fall on the ground and make room for you to get down.