If you through the last level was long .. wait until you see this one.
Go to the right as you start the level.
Drop down into the small enclosure there.
There's a pole here. Pick it up and insert it into the hole you see nearby.
Climb on that pole and use it to reach the ledge on the nearby pillar.
Get higher and jump on the poles. Use them to get to the other side of the room.
You'll find a health pack there.
Remove the pole that's holding the large rope.
Now you need to get on the other side to do pretty much the same thing.
Jump and grab the ledge surrounding the middle platform. Use that to get on the other side.
Continue to go to the right.
You will need to do a bit of chimney climb again next.
When you reach the top use the grapple to remove the ring that was holding the other rope.
Use the pillars to get faster back to the central platform and pull the large switch.
The platform will FALL and you will need to be fast and press X so you don't die from the fall. Grapple down after.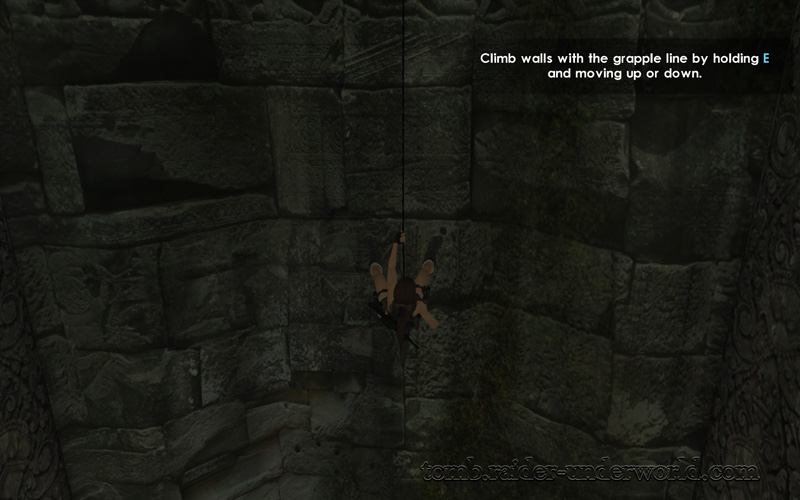 Kill the lizards and ignore the statues for now, just continue to the corridor on the right.
Use the grapple to get to the lower room.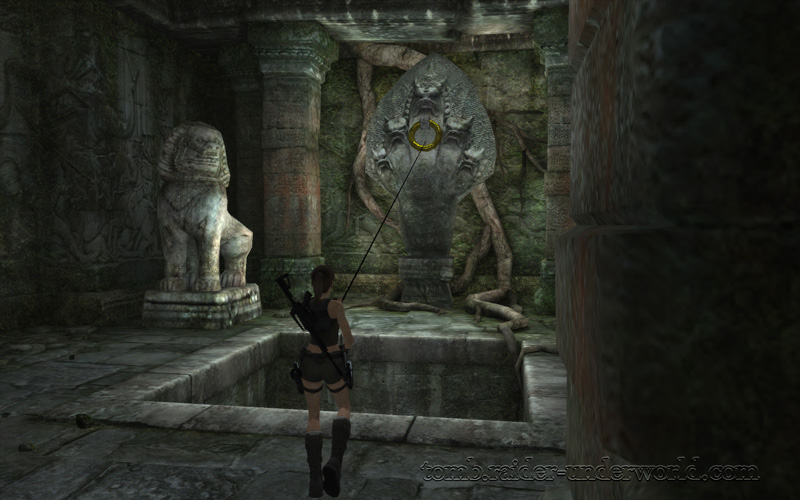 There's an artifact nearby so don't miss that one.
After a short cinematic you'll need to figure out a way to get through the large door .. so as usually you go over it.
Once you are on top of it, just drop down on the other side.
Yeah, there's lots of work to be done here ...